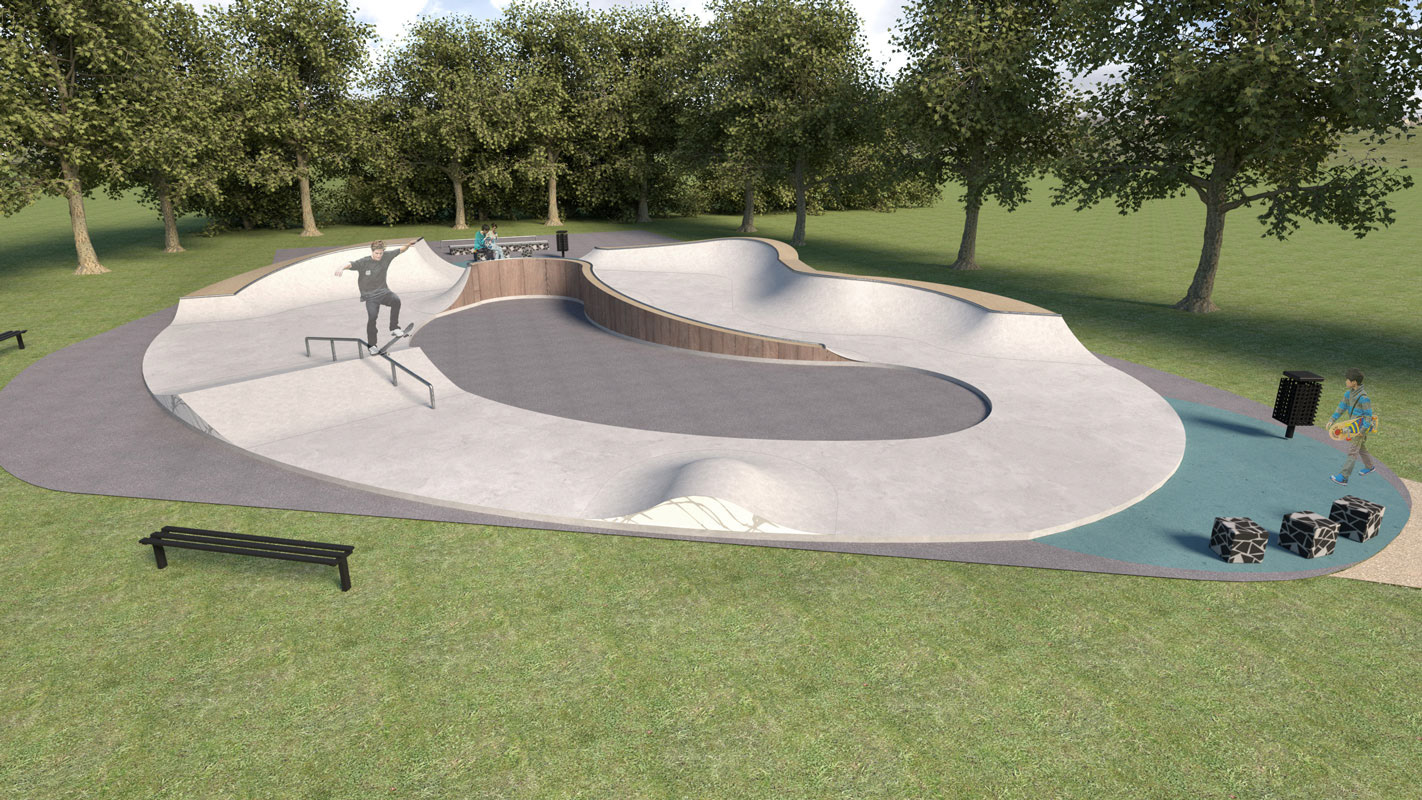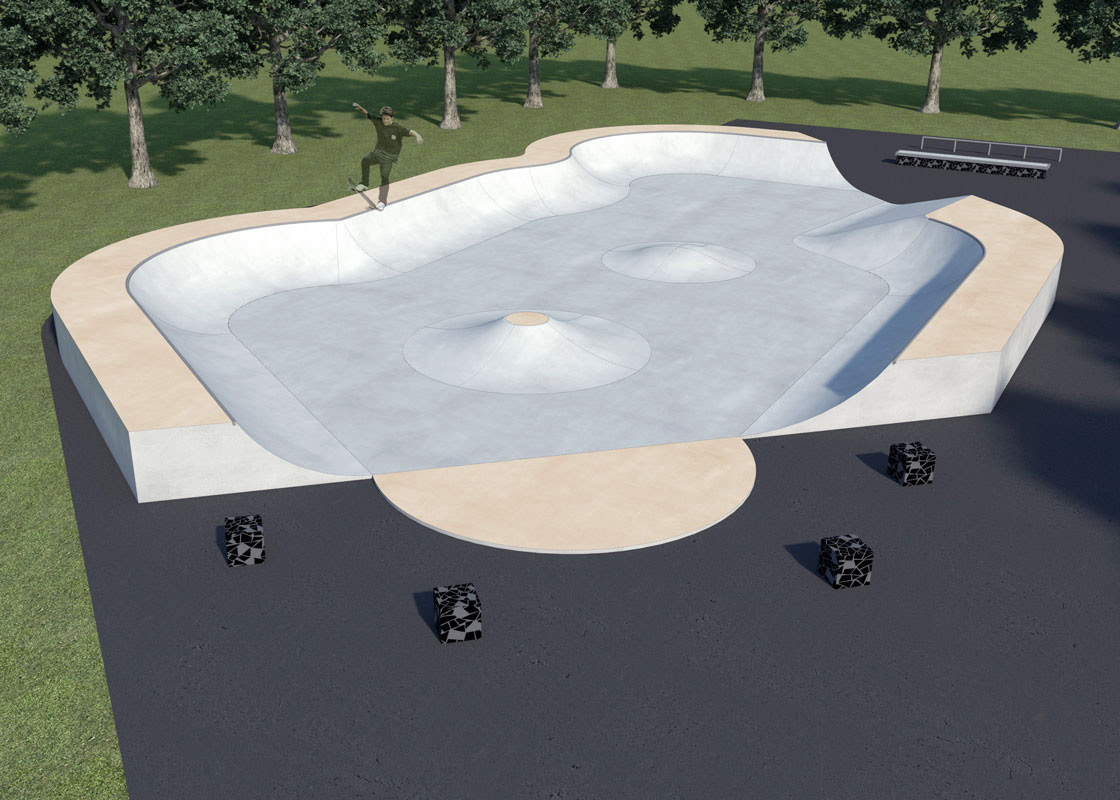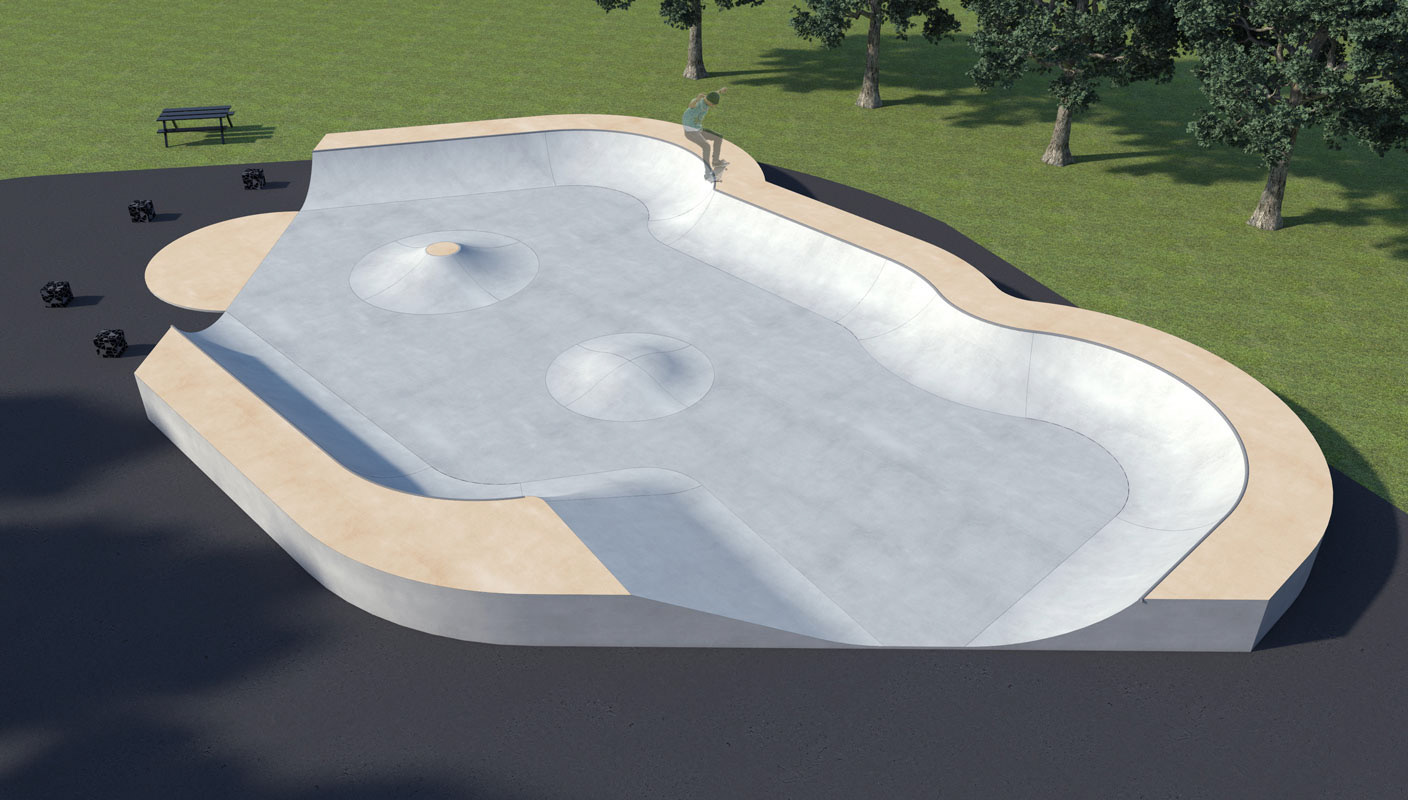 Client:
Warrington Borough Council
Site:
Birchwood Forest Park, Moss Gate, Birchwood, Warrington, WA3 6PN
The below interactive model is the latest iteration of the Skatepark.
Design revision:  Central 'non-skatepark' area omitted. General layout of skatepark revised to form a more classic, low-level bowl scheme, to great effect in CANVAS' view.
Please feel free to comment within the box below. We will receive for input. Many thanks : )