Client:
Rother District Council
Site:
 Sidley Recreation Ground
Canvas Spaces has been appointed by Rother District Council to design and construct a new skatepark in Sidley, Bexhill-on-Sea.  This is the page where you can find out what is happening with the project and comment on the plans as they develop. Please feel free to leave any comments below.
Design Stage
We are working with Bexhill Skatepark Action Group and others in the skating and BMX community to ensure that the new skate park is a fantastic facility for everyone from novices through to experienced users.  Updates on the design will be posted here as our work progresses.  Please feel free to submit your comments in the box below so that we can take them into account as part of the process.
Construction Stage
Subject to planning permission, the new skatepark will be built towards the end of 2020.  More information about the timing will be posted here.  Once construction work has started we will keep you up to date with photos showing how work is progressing.
Project update 20.12.2019
After further adjustments and costing exercises we have reached a concept layout that has been developed with the consultation group through a series of design workshops. There are some elements of the project such as the drainage scheme which are yet to be fully designed and quantified prior to our proposal being submitted to the Council in the new year and then shared more widely.  Please feel free to leave a comment in the box below, which will go to the design team for consideration.  Comments should be made by January 6th 2020 and details of the next steps will be posted here soon after.
Project update 14.11.2019
The project is progressing well and we are on track to agree a final design for the skatepark before Christmas. 
Three very productive workshops have been held so far with experienced local skateboarders, BMX-ers and scooter users whose ideas have helped to shape the concept for the skatepark's design.  Although everyone has their own preferences and opinions we have worked collectively talking through different options and exchanging ideas to come up with a concept that we believe will appeal to a wide range of users and be a fantastic facility for the town and beyond.
There was consensus at an early stage that the skatepark should achieve a good balance between street and transition
.  Users also agreed that the skatepark should be unique to Bexhill offering users a different experience to the facilities in neighbouring Hastings and other towns in the area.
The design will take advantage of the natural changes in ground level across the site creating a multi-tiered facility with a low-speed and sought-after flatland area (for games of S.K.A.T.E etc.) where people can come into the facility safely and higher-speed areas beyond it.
We are carefully considering the balance between the number of features provided and the need for space, which will form the general layout.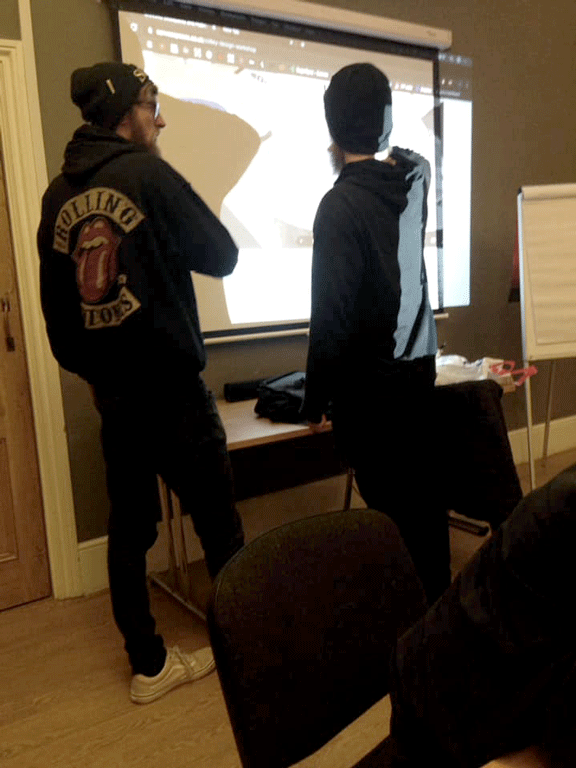 Existing Site
Google Earth image view